// WIDSIX WRITTEN WORD //
The Evolution of Social Media
---
In this *special edition* of WIDSIX Written Word, we're celebrating World Social Media Day 2019 by diving into a timeline of the most influential social media networks in the brief yet rich history of the Internet. Because we're an advertising agency (duh) we know better than anyone just how important social media is to successful marketing endeavors. For that reason, we're paying homage to the pioneers, pathfinders, and powerhouses of social media. Let's get into it!
Friendster

| est. 2002 
Oh Friendster. Once poised to be the up-and-coming, hot social network of the decade, Friendster unfortunately crashed and burned, and basically kicked off the pile of other forgotten social networks such as Yahoo 360 Degrees and Google+ (sorry Google, we still love you, but your social network sucked). So where did Friendster go so wrong? Well, it all stemmed from the goal of connecting people one might not normally meet in the outside world, through mutual connections. Unfortunately, the site wasn't able to meet the demand for the service, and it all kinda just… fell apart. In short, the connections between people disintegrated from the inside out, and without strong social links, a social network can't feasibly continue to be successful. But Friendster did serve a noble purpose in that it paved the way for new social media networks such as MySpace and Facebook, and kickstarted the social media movement in general.
Friendster, we salute you. 
myspace | est. 2003 
Yet another site that unfortunately has since faded into irrelevancy. BUT, back in its hayday, myspace was THE place to be. In fact, it was the largest social networking site in the world from 2005 to 2008. And according to Lifewire, it surpassed Google Search and Yahoo! as the most visited website in the U.S. by 2006. At its peak, in 2008, it was attracting 75.9 million unique visitors a month. And it's not hard to see why. The site had it all. It allowed users to make personal profiles that were highly customizable where they could connect with friends, send and receive messages and comments, share photos, blog posts, videos, and even stream music. Part of what made myspace so popular was the customization aspect, breathing a whole new life into the term "my space". Your myspace page really felt like your own personal corner of the Internet, a place where you could connect on a deeper level with not only your own inner circle, but meet new people as well through mutual connections. 
Nowadays, myspace has rebranded itself as a music streaming website, and it's hanging on decently well with 13K song uploads per day, 14.2 million artists and 53 million songs on the site, according to their stats. But alas, it will never quite be the same as it was in the glory days.
Facebook | est. 2004
Ladies and gentlemen, may we present to you… the page to end all pages, site of the century, social networking powerhouse, the one, the only… Facebook! This social networking beast is so damn influential, they made a whole movie out of the history of its creation. In a Harvard dorm room on February 4, 2004, students Mark Zuckerberg, Eduardo Saverin, Dustin Moskovitz, and Chris Hughes officially launched the site. Within a month of its conception, Facebook welcomed over 1 million users, which has exploded to 2.23 billion monthly users in 2019. Part of Facebook's appeal is its simple design and easy-to-use interface. It's accessible not only to young people, but older generations as well, which is a typically underrepresented population on all the hip new social media sites. 
However, Facebook's epic rise did not come without controversy. Privacy issues and the collection and sale of user's data has been a constant issue with the site, and most recently, groups have used the platform to spread hate speech and facilitate mass genocides and dangerous political riots. So yeah, not such a good look for Facebook.
Despite this, the network is still going strong and doesn't show any concerning signs of slowing down. And in the face of controversy, this really speaks to Facebook's immense power in the Internet world.
Twitter | est. 2006
The idea for Twitter (originally stylized as 'twttr') was conceived by Jack Dorsey, computer programmer-turned-Internet entrepreneur. He wanted to create a social network that consisted of short-form posts, comparable to text messages, with the goal of creating a sort of dashboard for people to see what their friends were up to without having to individually text them. On March 21, 2006 at 9:50 p.m., Jack created the very first tweet, which read, "just setting up my twttr." 
Fun fact: The reason for the original 140 character tweet limit was because of the original intent to have Twitter be an SMS-based platform, and 140 characters was the limit set by most mobile carriers. But as Twitter grew with the times, they bumped the character limit to 280 to keep up with the era of the smartphone. 
WIDSIX | est. 2007 
Hey, that's us! Okay okay, so technically we're not a social media networking platform, but we do use social media a TON, not only for our clients but for ourselves as well. WIDSIX started out running less than 5 social media accounts, but we now have run over 30 pages for various unique clients. We continue to see an explosive upward trend in growth in likes, engagement, and follower counts for the brands we represent. We geek out over coming up with creative hashtags and clever captions. Phrases like "Hey, what's a good caption for this image?" "Anyone got some ideas for good hashtags?" are constantly being thrown around in the office. We take pride in the fact that our social media posts for our clients are often a collaborative effort among all of us here, and we put a lot of love into each post. Check out our first ever Instagram post to the right! We've come a long way since then, and we're only getting better at what we do. We can't wait to see what the future holds for us and for our amazing clients!
Tumblr | est. 2007
Tumblr is a microblogging/social media networking website created by David Karp in 2007. Tumblr stands out because it's one of the only social media platforms that welcomes long-form text content. Aside from these blog posts, Tumblr is pretty big for images, gifs, and videos as well. It rose to popularity in part due to its heavy "fandom" presence, and people congregated on the blogging website to share pictures and posts about their favorite TV shows, games, movies, etc. 
Instagram | est. 2010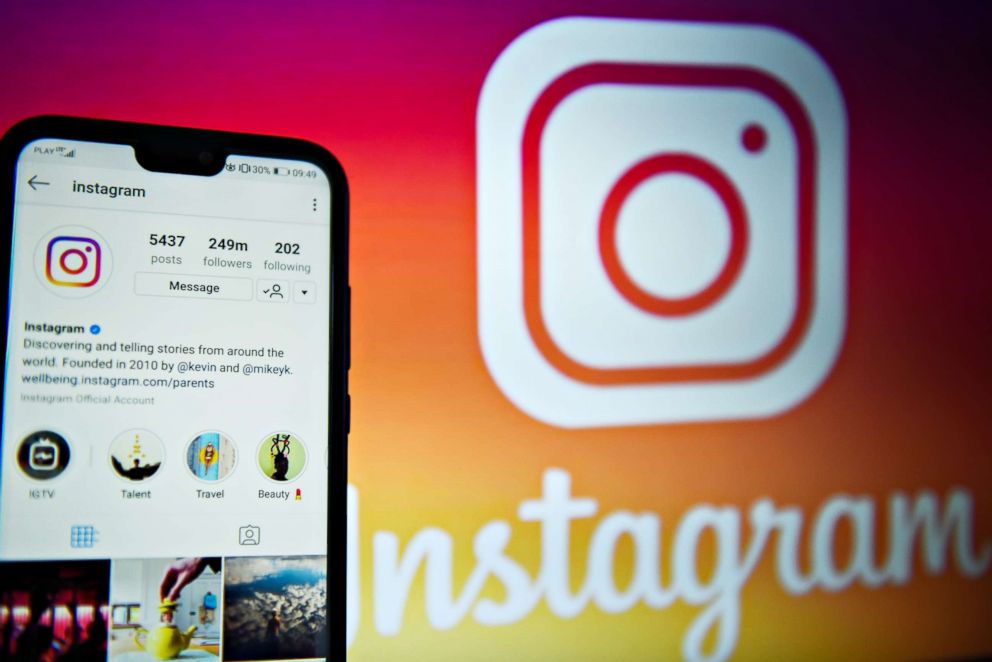 Instagram kicked off with a MAJOR bang. When it went live in 2010, it shot to the number one spot as a free photography app in mere hours. By the end of the year, the platform boasted more than one million users. Instagram is constantly adding new features such as hashtags, new filters, high resolution photo support, stories, etc. Over 80% of accounts on Instagram follow a business, and over 200 million Instagrammers actively a business profile every day. And to top it all off, 60% of users say that they have learned about a product or service on the platform (Wordstream). It's no wonder our clients love this app, and we love helping them grow their presence on the platform! Instagram is definitely doing something right. 
Snapchat | est. 2011
According to Snapchat CEO and co-founder Evan Spiegel: "Snapchat isn't about capturing the traditional Kodak moment. It's about communicating with the full range of human emotion — not just what appears to be pretty or perfect." We think this is the perfect quote to describe the popular app. Snapchat was responsible for the surge of popularity in quickly consumable "disappearing" images. And we get it, you wanna be able to send goofy pictures to your friends without them being able to save them for blackmail material… Although Snapchat can't prevent you from taking screenshots! Snapchat also helped boost the popularity of "stories", which are images or videos that stay watchable for 24 hours before disappearing. Hubspot says "Roughly 150 million people use Snapchat every day, and they consume around 800 hours of video per second." 
Vine | est. 2012
Vine is was (R.I.P. Vine) a video sharing app that allowed users to create and publish short, six-second videos that could then be shared across multiple platforms. Vine unintentionally became a sort of challenge for creators in that they were forced to compress thoughts and ideas into an extremely small amount of time. Social media users were being exposed to a whole new form of media, which many people enjoyed for its quickly consumable nature. Unfortunately, Vine was kind of a flop in the advertising game, which contributed to its ultimate demise. Marketers were more interested in Snapchat and Instagram, and Vine stagnated because of it. Many people were devastated when Vine officially shut down in January of 2017.
Tik Tok | est. 2017
TikTok, much like Vine, is an app that hosts short videos, usually created by users. The app has editing features such as layering audio, speeding up, slowing down, and other effects. In November 2017, TikTok merged with other popular app, musical.ly, and since then has really made a name for itself, quickly becoming the world's most downloaded app on Apple's App Store in the first half of 2018.
As you can see, it's been a wild ride. We've had the pleasure of getting to enjoy so many creative innovations throughout the years, and it's nearly impossible to guess what is going to take off next. Can you believe that all of these platforms rose to relevancy all within a single decade?! It just goes to show how wildly popular social media networks have become, and why YOU need to be leveraging these amazing tools! Happy World Social Media Day from all of us at WIDSIX!